Ovako stoje stvari.
Našao sam firmu koja bi nam mogla kvalitetno odraditi print (SITO TISAK) na majicu. Radi se o majicama Fruit of the loom. Boja je bijela,kratki rukavi se podrazumijevaju.
Na prednjoj strani bi bila ova fotografija,a na leđima natpis na ruskom Миг 21.
Cijena ovisi o broju naručenih komada,naravno. Trenutačna cijena majice je 98 kn sa poštarinom.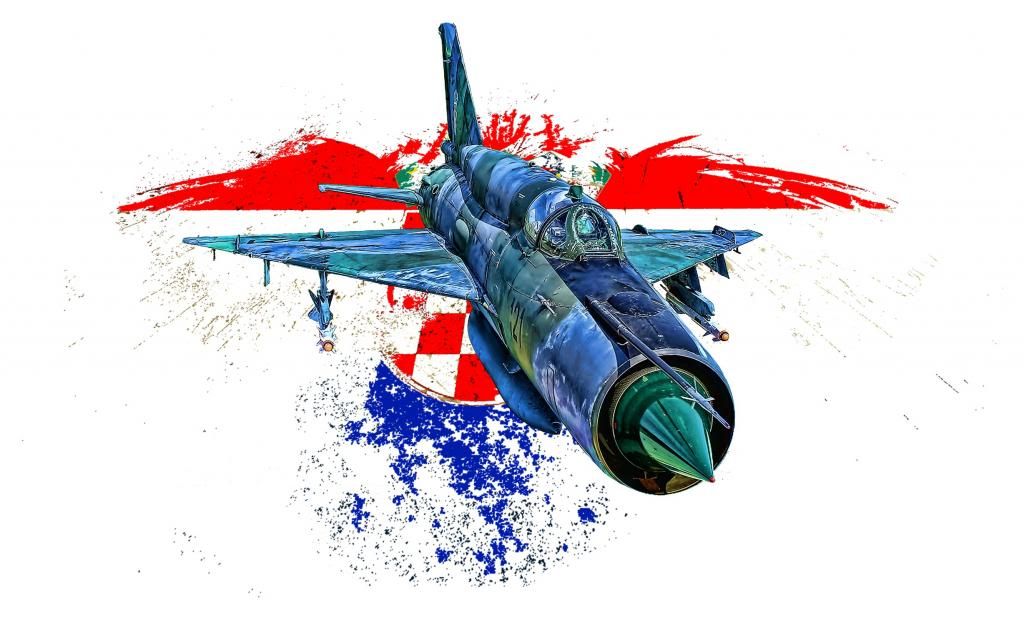 BTW,ja sam naručio jednu unaprijed za sebe, pa ću Vam sljedeći tjedan prezentirat sam proizvod.
Bilo bi dobro,ako ima zainteresiranih. Da se ovdje upišete. Na pm mi šaljete svoje podatke . (adresu,veličinu majce)
Ako se prekorači magična brojka od 50 ljudi,spušta se cijena. Tada šaljem popis izvođaču.
P.s. Ima li pitanja? IMA LI ZAINTERESIRANIH?